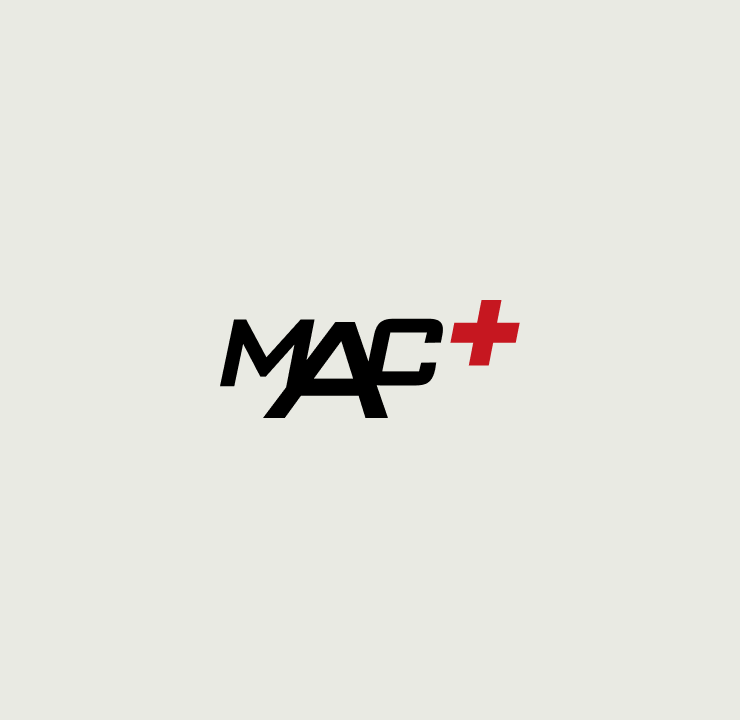 Design
We were approached by the group, to create a more interactive & inclusive application. Mac + was created with simple clean lines, so it was easy to navigate.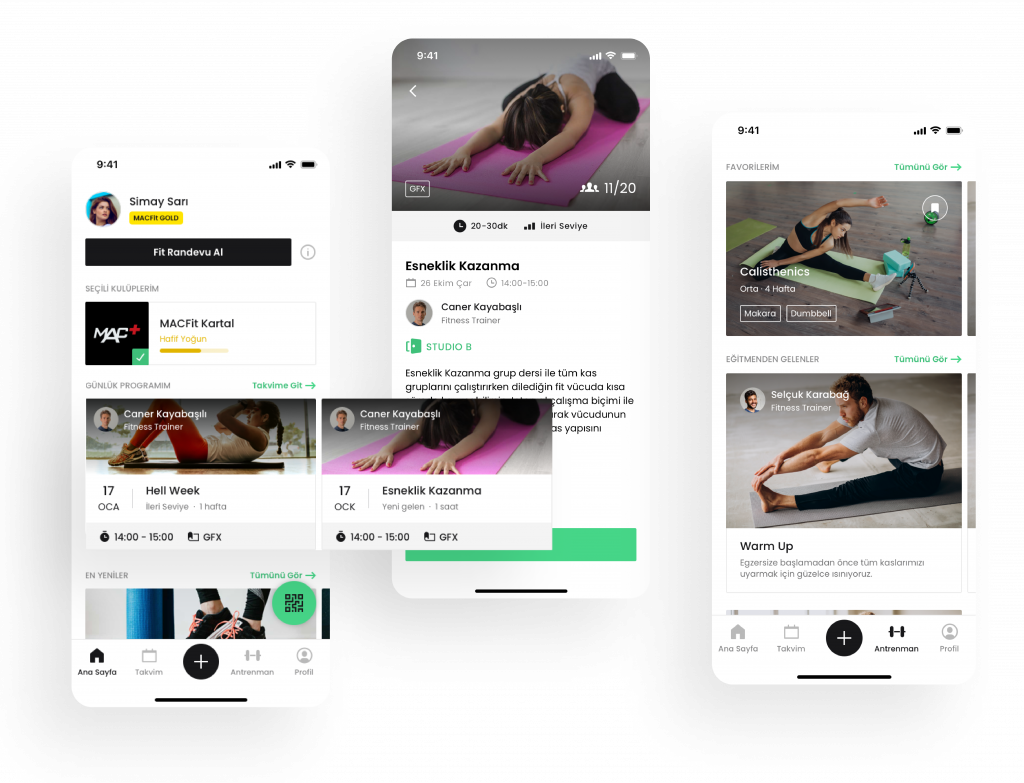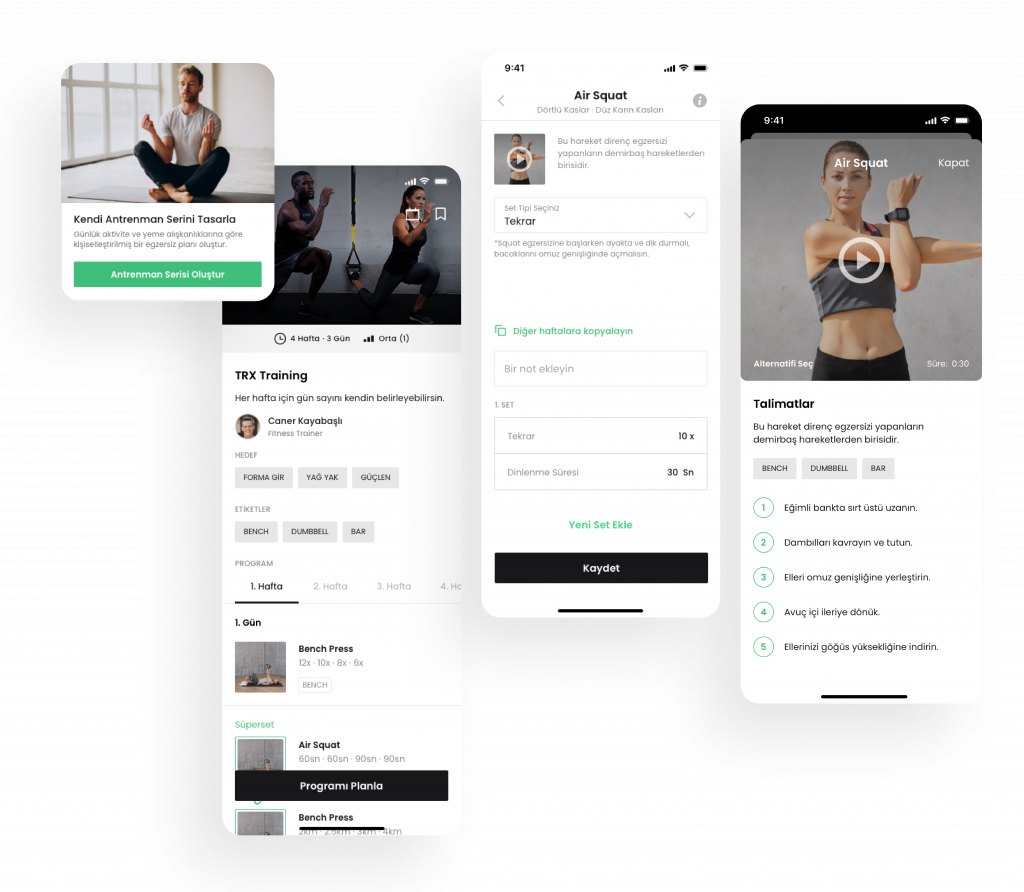 This is Turkey's most comprehensive sports app, which is compatible with both iOS & Android. Mac wanted to include many features within the app, so we worked together to make that dream come true. Now their customers can do a variety of tasks from the comfort of their mobile phones. Whether it's booking a class at their nearest gym or finding the class they want at another gym.
If it's a personal trainer they want, they can contact him/her directly & arrange a time that works for both of them, and beforehand can easily set up the exercises they want to work on that day. Perhaps, the client wants to work out at home, we set up a library that can be accessed easily through the app, that shows all the exercises there and then, in the palm of their hands.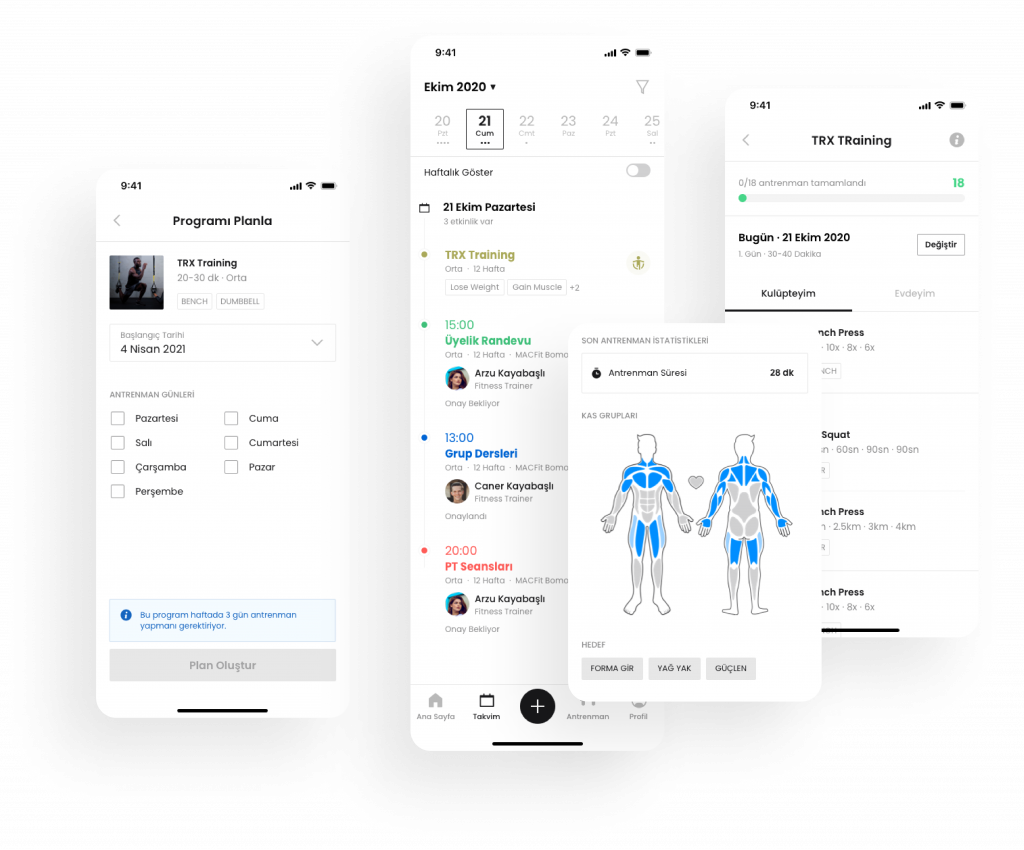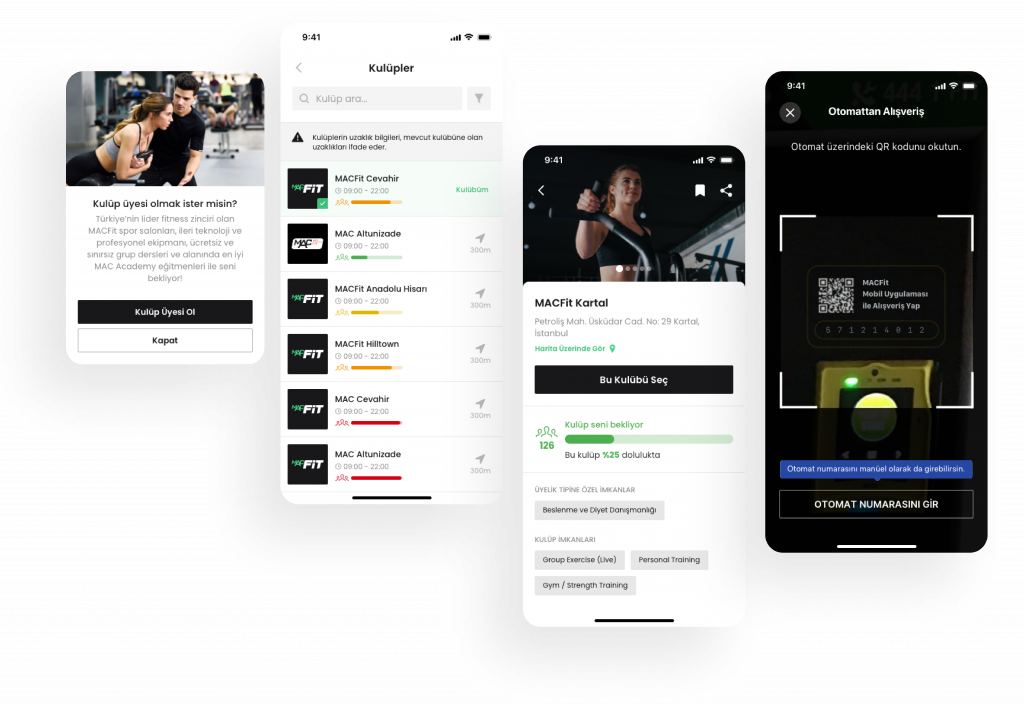 The Mac + App can also be used to enter and exit the club, so a separate card is not needed. We are now working on a shopping section, so members can purchase their favorite gear directly from the gym that will be delivered to their home, or can be picked up at one of the gyms.